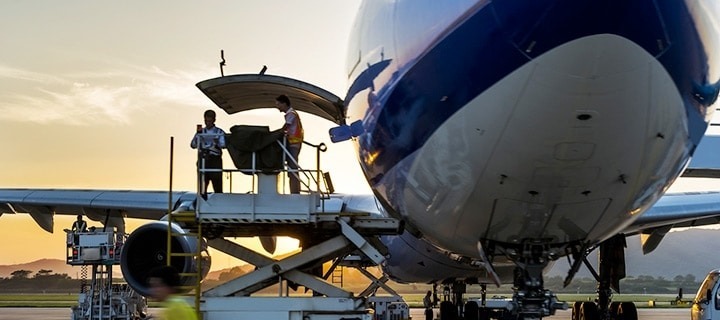 AIR FREIGHT TOWNSVILLE
"CARGOMASTER KNOW HOW, TO GET IT THERE QUICKLY AND SAFELY"
"SAME DAY, ALL DAY, EVERYDAY, 24/7 AUSTRALIA WIDE"
TEL: 1300 767 136
35 YEARS EXPERIENCE
"ONE OF AUSTRALIA'S MOST EXPERIENCED AIR FREIGHT OPERATORS"
"Thank you for visiting CargoMaster"
Do you need move fragile, heavy, bulky, awkward or valuable time sensitive air freight to or from Townsville FAST? When you call CargoMaster to look after your urgent same day air freight to Townsville, your backed by one of Australia's most experienced domestic air freight companies! CargoMaster moves all types of time sensitive air freight through Townsville Airport, including mining machinery, ships spares, steel, ship fittings, tiles, bulk documentation, medical equipment, disaster recovery equipment, heavy machinery spare parts, the list is endless! CargoMaster has the ability to deliver air freight to Townsville and Western Queensland 24/7, All you need to do is call CargoMaster for same day air freight to Townsville (or from Townsville) and some parts of Western Queensland too! Same day  to Townsville  from Sydney, Newcastle, Canberra, Melbourne, Brisbane, Adelaide, Hobart and Perth (subject to flight times and connections on day of departure).
INTERSTATE AIR CARGO TOWNSVILLE
CargoMaster will show you how to best address, package, wrap and mark your consignment, so that there are no delays when your goods are presented for air transportation, (incorrect packaging and addressing are the number 1 cause of air freight delivery delays) this will help ensure your urgent air cargo is uplifted quickly and safely. Air freight Sydney to Townsville is CargoMaster's busiest traffic route with air freight Melbourne to Townsville and air freight from Brisbane to Townsville close behind. As detailed above with the right amount of notice and the availability of flights CargoMaster is able to effect same day air freight Perth to Townsville (and from other WA centres) too!
Remember, CargoMaster KNOW-HOW, to get your same day air freight to or from Townsville QUICKLY AND COST EFFECTIVELY !
AIR FREIGHT CHARTER TOWNSVILLE
"IF YOU NEED TO MOVE URGENT AIR FREIGHT, TO OR FROM TOWNSVILLE , CALL CARGOMASTER" 
CALL NOW: 1300 767 136
info@samedayairfreight.com
Please Note: Due to the location of some centres, or the unavailability of aircraft, flights, airports, partial land transportation maybe required.